Ha Giang is the final frontier in northern Vietnam an amazing landscape of limestone pinnacles and granite outcrops. The far north of the province has some of the most spectacular scenery in the country, and the trip between Yen Minh and Dong Van, and then across the Mai Pi Leng Pass to Meo Vac is quite mind-blowing. Ha Giang should be one of the most popular destinations in this region, but its proximity to the Chinese border still keeps visitor numbers at a low level.

9 Days cycling adventure in Ha Giang is incredible way to disclose the hidden charm of the rocky Dong Van plateau. A registered UNESCO Global Geopark, 80% of the terrain is covered by rock and it is said to contain fossils from 400-600million years ago. Nestled in a valley in the heart of the Rock Plateau, is the isolated town of Dong Van, very close to the Chinese border and surrounded by mountain forest and multi-coloured orchids. Meaning 'sharing culture' Dong Van is occupied by Chinese Hoa, and H'mong, Tay and Kinh People. The houses are built in Chinese style. Cycling and staying with friendly people in mountainous area is another highlight in our trip.

Day 1: Hanoi Arrival
Vietnam's beautiful and tranquil capital lies at the heart of the northern Red River Delta. It is a city of lakes and leafy boulevards that still retains an air of French colonial elegance. The fine coffee and perfect baguettes have led some to call Hanoi the 'Paris of the East' but the city's roots go all the way back to 1010 AD. On arrival in Hanoi, you will be met and transferredto Hotel for check in.
Relax yourself and briefing itinerary with group before going out for welcome dinner in Local restaurant.
Stay overmnight in hotel.
Summary:
Activity: Transferring to Hanoi and briefing itinerary
Accommodation: Flower Garden Hotel****
http://www.flowergardenhotel.com.vn/en/room-and-suite/deluxe
Meals:B /L/D
Transfer distance: 35 Km
Day 2: Hanoi – Transfer to Tuyen Quang and Cycle to Ha Giang
Having hearty breakfast in hotel, leaving the hustling and bustling city behind, our shuttle bus take two hours to cycling point. Upon cycling point, we kick off our bikes and cycle on scenic road, passing cozy villages and stunning farmlands to Son Duong town for lunch.
Following to lunch meals, we hop up our bike on tarmac road and marvelous scenery to Tuyen Quang then turn off on Nartional road No 2 to Vi Xuyen Town. Transferrring the rest distance to Ha Giang for check in .Chek in hotel and have dinner in local restaurant.
Summary:
Activity: Transferring from Hanoi – Ha giang
Accommodation: Pheonix Hotel****
http://phoenixhotelhagiang.com/en
Meals:B /L/D
Transfer distance: 165 Km . Cycling 125 Km

Day 3:Ha Giang – Quang Ba – Yen Minh
Setting off this morning we head out of town cycling for the first 25km on relatively flat road through the landscape of terraced rice paddy fields. Passing through minority villages we cycle the next 25km up winding roads into the vast limestone mountain range with its perpendicular walls of rock, climbing 800m towards the mountain road pass "Heaven gate 1". As we pass through mountain villages sometimes covered by cloud, we will receive a friendly greeting from the local communities. From the pass we can look down at amazing views, including the famous vista of the Tam Son valley with the 'Twin Hills and can spy Quan Ba town, Have lunch on summit and enjoy picturesque scenery. After lunch meal we set off our bike to descend to river and ride along to Gam river until we meet another pass again. We cycle uphill for the first few km before a descent of around 10km and then relatively flat terrain for the next 10km. It's a challenging up and down terrain to an altitude of 1.025m before we make a final descent for the last 15km into Yenh Minh. We will have the chance to see the traditional homes of the local hill tribes. The communities in this area are Chinese.
Summary:
Activity;Cycling and Transferring
Accommodation: Kien Thao Hotel*** / Phuong Dong Hotel***
https://sites.google.com/site/kienthaohoteltaihagiang/
Meals:B/L/D
Cycling distance: 93Km
Day 4:Yen Minh – Lung Cu - Dong Van
Today is great and incredible day with us whilst cycling in the heart of world listed Dong Van Karst Plateau Geopark
Have hearty breakfast in hotel and take a quick visit colourful hill tribe market nearby hotel and then commence cycling on the way of Happiness road to Dong Van. You are rewarded by pristine nature and magnificent karsk Plateau scenery while cycling ascending to summit. Stop to visit and explore Hmong King Palace ( Vuong Chi Sinh Palace) and then we continue cycling to Lung Cu Pole Flag Tower. Have lunch enroute. After lunch we keep riding on back road to Dong Van Town. Upon arriving, do check in and have relax by your own.
Summary:
Activity: cycling and Visiting
Accommodation: Hoa Cuong Dong Van Hotel***
http://kshoacuong.vn/
Meals:B/L/D
Cycling distance: 87 Km
Day 5: Dong Van – Meo Vac – Mau Due - Du Gia
There is a market daily in the town centre of Dong Van and Meo Vac used mainly by the White Hmong, Tay and Lo Lo hill tribes. Women dressed in their brightly coloured traditional clothing walk into the town carrying their bamboo woven baskets laden with corn and vegetables. Today we follow a remote mountain road to conque incredible pass – Ma Phi Leng – Link between in two towns Dong Van and Meo Vac.It is terrific and amazing scenery when we cycle on slope of mountain to admire extraordinerary sightseeing, reflecting crystal water from Nho Que River
Enjoy the first two km on flat road lead out of Dong Van Town then we challenge 7 km ascendingly ride on winding road with sharp turn to the top.Cycling descendingly 16 Km along the hillsideand winding routeto Meo Vac Town. Upon arriving Meo Vac, regroup and refreshment before cycling on slope , through the Core of Dong Van Geopark .
We also ride through authentic hill tribers villages, rocky mountain ranges and picturesque sighgtseeing to Mau Due – Lung Ho summit where our picnic lunch will be available.Following to healthy meal, we hop off our bike to cycle descendingly to Du Gia village.
Summary:
Activity: Cycling from Hotel - Hotel
Accommodation: Du Gia Ecohomestay
Meals:B/L/D
Cycling distance: 92Km
Day 6: Du Gia – Bac Me – Ha Giang 70 km
Enjoy delicious pancake and hot coffee for breakfast in homestay. Contemplating sunrise over the mysterious valley and dreamlike landscapes in villages.
Saying good bye our host, we commence our excited cycling day from village, setting our way to ride ascendingly to summit for 10 km then rolling down to Minh Son and Minh Ngoc Commune for picnic lunch. After filling up our energy, we commence our cycling trip to Ha Giang Town. Upon arriving hotel, do check in and relax by your self. Exploring city and try local beer is highlight in our second day in Ha Giang Town. Dinner and stay overnight in Ha Giang.
Summary:
Activity: Cycling from Hotel - Hotel
Accommodation: Pheonix Hotel****
Meals:B/L/D
Cycling distance: 70Km

Day 7: Ha Giang – Tan Lap - Hoa Binh – Kim Linh –Ngoc Minh – Yen Hoa - Lam Binh
Having hearty breakfast in hotel, leaving the bustling city behind, we sett off our way to Lam Binh Eco Tourist Community today.Commence our new cycling day from hotel, quickly passing city to countryside route where you cycle on scenic route, through village and village. Contemplate distinct scenery and rural landscapes of lowland and riverview. We will be impressive on stunning farmland, replant forest and lush rice paddy fields. Peaceful villge life along hillside.
We will have lunch enroute, after lunch meal, commence cycling descendingly to Tuyen Quang Reserve Lake. Cycling on newly gravel road, passing many cozy villages to Khuon Ha Village, Thuong Lam Commune where our ecohomestay have been reserved
Summary:
Activity: Cycling from Hotel - Hotel
Accommodation:Hai Linh Ecohomestay
Meals:B/L/D
Cycling distance: 82Km
https://ridewithgps.com/routes/30740688
Day 8: Lam Binh Boat Trip – Na Hang – Ba Be
Today is great and excited day in our trip, spending half day to explore dreamlike lake by boat in morning then we cycle the half distance to Ba Lake for stay overnight.
Joining brilliant breakfast with our host, saying good bye them, we commence cycling from homestay to boat dock where we start our boat trip to explore picturesque scenery and crystal water over the lake. Stop on the way to admire unique islets and breathtaking waterfall. Have lunch on boat. After lunch meal, our boat reach to Na Hang boat dock. We end our boat trip then start our cycling trip to Ba Be Lake. Challenge incredible pass for over 20 km on summit. Refreshment before descendingly ride to Cho Ra town. Keep cycling 13 km through village and National park to Pak Ngoi ecovillage.
Option. If you want to relax on boat to day, we will connect the second boat trip from Dau Dang Waterfall then take boat trip to explore emerald water lake to Ngoi Thia Ecohomestay.
Summary:
Activity: Cycling from Hotel – Hotel ( Boat Trip from Tuyen Quang Lake to Na Hang then Dau Dang to Pak Ngoi.)
Accommodation:Ngoi Thia Ecohomestay
Meals:B/L/D
Cycling distance: 65 Km
Day 9: Ba Be – Hanoi
The last cycling day in our trip offer for travellers amazing natural scenery in the way between Ba Be and Thai Nguyen, we have opportunity in exploring the verdant tea farm, palm Leaves, gum trees and some ethnic minorities in villages, our cycling trip will finish after lunch, take the van to Hanoi. Arrive in Hanoi, check in room, and have fare well dinner in Local restaurant, Stay over night in Hanoi City
Summary:
Activities: Cycling and transferring
Accommodation:Flower Garden Hotel**** - Deluxe Occupancy
Meals:B/L/D
Cycling distance: 90km/ 225 Km

Note: Hotels are subject to change due to availability. In that case we will choose equivalent accommodation
Meals: if you have any specific food requirements ( vegetarian, vegan, food allergies) please inform us in advance so that we can provide notice to our restaurant, tour guide, our partners so that they can server you better. If you are a food lover, Snail Adventure tours can be your culinary guide and provide you opportunity to savor tempting local food and world famous – dishes.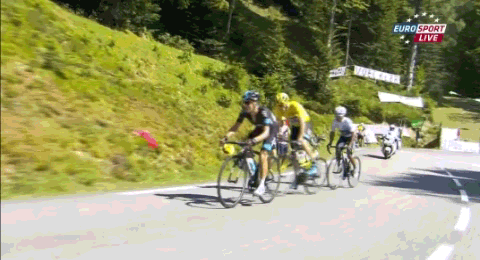 Tour included in:
English speaking cycling guide ( other languges upon requests)

Accommodations are based on double/ twin occupancy

Meals details in itineraries ( 9 breakfast,9 lunches,8dinners)

A/C transfer/ and transportation

Van or bus supported during the cycling times.

Truck supported for the group size from 6 and above.

Sightseeing excursions as outlined itineraries

Bike tour pump, bike tools, spares tubes, spare bikes

Boat Trip in Tuyen Quang Reservor Lake and Ba Be Lake

Permission Papers in Ha Giang

First aid kit

Cold water box, small fresh towel.

Mineral water for drinking

Fruit and snack for cycling days
Tour excluded in:
International airfare

Travel insurance

Items of personal nature

Alcoholic beverages and soft drinks in meals

Mineral water beyond that supplied

Trek mountain bikes – 4300 with disc brake and helmets

Optional excursions

Additional transport required due to any emergency situation

Personal expenses such as telephone, laundry bills.

Visa fee

Departure tax

Tip for team and guide
.
Creating Unique Touring Experiences:
All the touring itineraries on this website have been carefully crafted by our in-country management teams and represent a series of experiences we can certainly recommend. However, we understand that every travel experience should be as unique and individual as each traveler. Our consultants are waiting to hear from you so that we can tailor or custom design a Vietnam, Laos, Cambodia, and Myanmar tour to your individual specifications.