Cycling route: Hanoi – Thai Nguyen – Ba Be Lake – Na Nang Nature Rerseve – Tuyen Quang Hydro Power Water Reservoir – Lam Binh Ecovillage – Bac Me – Bao Lam – Meo Vac – Lung Cu Plag pole – Yen Minh – Ha Giang – Hoang Su Phi – Bac Ha – Lam Thuong – My Lam Hot spring Water - Son Duong – Hanoi – Halong Bay – Hanoi

The hilltribes of Northern Vietnam are now so iconic and have been featured photographically in so many instances, that you may feel already somewhat familiar with them, but the truth is that those tribes, still living in their traditional ways, exist only in the most remote areas of South East Asia, and Ha Giang Province, open only relatively recently to travellers, is without doubt one of the best places left to witness the culture of these people.
This unspoilt, sparsely populated region is home to a staggering variety of hilltribes, many of whom don't even communicate in the national language and who live by their traditional, subsistence farming ways.
The riding is some of the most amazing in South East Asia. Every day offers a different terrain, gradient, vista and climate as we climb and descent the various altitudes of the Ha Giang Plateau. This is a ride to remember and if the memory of burning leg muscles aren't enough to remember it by, then your amazing photographs almost certainly will be.
15Days – Alluring Ha Giang and North East Bicycle Expedition is incredible way to disclose the hidden charm ofBa Be Lake, Explore crystal water in both Ba Be Lake and Na Hang Water Reservoir

Encounter unique 99 Islands on lakes, Cycling on winding road lead to Ha Giang . Experience the rocky Dong Van plateau. A registered UNESCO Global Geopark, 80% of the terrain is covered by rock and it is said to contain fossils from 400-600million years ago. Nestled in a valley in the heart of the Rock Plateau, is the isolated town of Dong Van, very close to the Chinese border and surrounded by mountain forest and multi-coloured orchids. Meaning 'sharing culture' Dong Van is occupied by Chinese Hoa, and H'mong, Tay and Kinh People. The houses are built in Chinese style.
Cycling on Happines road to challenge some incredible passes enroute to Ha Giang is highlight in our trip.
We also cycle on scenic route lead to Hoang Su Phi and Bac Ha where opens every Sunday morning market. Relax our body in hot spring water in My Lam -Tuyen Quang after 10 days challenging cycling expedition
Enjoy 2 days 1 night in Halong bay and Bai Tu Long on cruise to explore magnificent and outstanding nature beauty, taste fresh seafood in our trip.

Day 1: Hanoi Arrival
Welcome to Vietnam. Arriving at Noi Bai International Airport, Snail Adventure Tour guide and driver will greet and pick you up to the hotel at the heart of Hanoi capital. Hanoi, the antique and dynamic city of Vietnam, reserves a unique old world charm and several of the most striking colonial architecture of Asia. After the checking-in,Take relax by your own and do briefing itinerary with our guide for coming days. enjoy a cyclo ride through the bustling streets in the Old Quarter to discover the ancient and modern beauty of Hanoi. After the tour, you will be warmly welcome with a special welcoming dinner in a typical Vietnamese food restaurant. Stay overnight in Hanoi :
Summary:
Activities:Pick up and briefing itinerary
Accommodations: The Light Hotel****
Meals:L/D
Cycling Distance: No
Day 2: Hanoi – Thai Nguyen - Ba Be Lake
After hearty breakfast in Hotel, you will clear the bill and do check out, and preparing cycling suit for our cycling challenge. Our driver will take you out of bustling city to Thai Nguyen Province, arriving Thai Nguyen, you will visit one of amazing hill tribal minority museum where you can get the first sight and vision of 54 difference ethnic minorities of Vietnam. You definitively know how to regconize which they are on cycling road in coming days. The shuttle bus take us to Bac can city for lunch, after lunch , we start first cycling day from Pho Thong – Cho Ra – Ba Be National Park. You will be captivated by breathtking scenic beauty, picturesque limestone mountains, rice terraces and peaceful hill tribal villages, arriving in Ba Be late afternoon, check in and have dinner in local restaurant.
Summary:
Activities:
Transferring and cycling
Accommodations:
Bac Ngoi Ecohomestay
Meals:L/D
Cycling Distance:
95 km
Day 3: Ba Be Boat Trip – Na Hang – Lam Binh
We enjoy another beautifull day by cycling from Guest house to Boat dock to take boat trip with your bike and explore one of largest fresh water lake on a mounth of vocano mountain in the world, the boat trip lead you to waterfall then we continue pedaling our bike on single track to another boat trip lead to Nahang, Arriving Davi, we commence cyclingon tarmac road, undulating, mixed on and off road to Na Hang for lunch meals.
Following to delicious meals, we continue our boat trip to exploring Na Hang and Tuyen Quang nature reserve and magnificent scenery, admire breathtaking 99 islands floating on the lake, listening amazing history about the lake, islands and waterfalls from local people.
After over two hours contemplating landscape on the boat, we will arrive in Boat dock where we cycle the last distance to our peaceful homestay. Have dinner, enjoy a live music performance with our host.
Summary:
Activities:
Cycing, Boat trip and Cycling
Accommodations:
Lam Binh ecohomestay
Meals:
B/
L/D
Cycling Distance:
65 km
Day 4: Lam Binh – Bac Me
Get up early to experience the daily life of hill tribes people and contemplating pristine nature inside village. We will cycle through village and rice paddy field on single track or immerse terrific rugged mountain view.
Having breakfast in ecohomestay, our shuttle bus takes us back to Na Hang. upon arriving in cycling point, we commence our new cycling day on undulating route, and newly upgrated gravel road along the lake to Da Vi bridge.
Turn left on winding route and some sharp turns to Yen Hoa village for picnic lunch. After lunch meals, we continue our trip through Na Hang Nature Reserve and stunning valley before challenging 20 km steep pass to summit. Upon arriving on summit regroup and refreshment by tropical fruit and energy drinking. After filling up energy, we cycle descendingly on scenic route lead to Bac Me town.
Have dinner and stay overnight in Bac Me Township.
Summary:
Activities:Pick up and briefing itinerary
Accommodations:
Bac Me Hotel
***
Meals:L/D
Cycling Distance: No
Day 5: Bac Me – Bao Lam – Meo Vac
Today is another excited cycling day on our trip to Ha Giang rocky mountain province, our trip will divide into two parts and distinguishing in each part. We will cycle on scenic route with some gently passes in morning. While challenging and winding route to Meo Vac is wating for us in afternoon.
cycling along Gam River to Ly Bon bridge, challenging incredible pass and winding route lead to Meo Vac hill town.
Having breakfast in hotel, we set off our way along the Gam River to Bao Lam town. If we are lucky, we will meet colorfull hill tribe market in morning. This is definitely super and terrific social activities of hill tribes in mountaineous areas. We keep cycling to Ly Bon bridge then turn left to National way No 4C to Ha Giang Province. We will cycle ascendingly 20 km to Niem Son for picnic lunch.
Following to lunch meal, we hop up our bike to challenge incredible and steep pass on summit while we be rewarded bymajestic mountains, peaceful hill tribes villages on hillside.
We will ride descendingly the last three kilometre to Meo Vac Township. Have dinner and stay overnight in meo Vac Town.
Summary:
Activities:Pick up and briefing itinerary
Accommodations:
Hoa Cuong Meo Vac Hotel***
Meals:L/D
Cycling Distance:
89 Km
Day 6: Meo Vac – Dong Van – Lung Cu Plagpole - DongVan
Today you will enjoy the most spectacular mountain scenery of Vietnam. Breakfast and then spend 2 hours in the morning to visit Meo Vac Market.
Option: If on the date of the Tiger or Monkey, morning will be for paying visit to Lung Phin Market, which located in a remote commune 17km from Meo Vac.Then challenging up steep mountain pass of Ma Pi Leng 28km to Dong Van Town let.Check in hotel and relax for the rest of the day or walking 2 hours to explore the valley near by
Summary:
Activities: Cycling an Visiting
Accommodation: Hoa Cuong Dong Van Hotel/ Lam Tung Hotel
Meals: B/L/D
Cycling Distance: 54 Km
Day 7: Dong Van – Yen Minh
Leave Dong Van at 08,30 and follow road 4C, getting though valleys after valley to Xa Phin valley. Stop for paying visit the former Palace of the Hmong King who ruled over the Hmong community and control opium trading until 1945.Continue biking along the same road 21km to Sung La valley and then up steep mountain to Pho Bang ancient trading town, enjoy several stops along the way for sightseeing and paying visiting Sung Muoi village of the Hmong. Lunch break in Pho Bang.Continue cycling downhill from Pho Bang to Yen Minh via Pho Cao Mountain pass which offers stunning scenery of Yen Minh valley. Arriving at the Kien Thao hotel in mid-afternoon. Check in and relax.
Summary:
Activities: Cycling
Accommodation:
Phuong Dong Hotel***
Meals:B/L/D
Cycling Distance: 78 km
Day 8: Yen Minh – Quan Ba – Ha Giang
Breakfast, check out hotel and get ready for great challenging today. We shall conquer two high mountain pass: Yen Minh and Quan Ba.
Depart at 08.30 with biking 2 km flat road from hotel and then challenging 19km uphill to the top of Yen Minh pass. The road is steep with many sharp bends but offers great view of marvellous valley below. Enjoy a tea break at the top before getting downhill 18km to Can Ty commune and then cycle through the valley along the Nho Que River for 6km.
Take another break for recharging energy before biking uphill 13km to Quan Ba town let. Paying visit to Nam Dam village of the Zao people before lunch break.Afternoon challenge is conquering Quan Ba Pass, The 8km uphill to the Haven Gate at the top is really steep with many sharp bends. Then getting down steep mountain 20km to the bottom of the valley. Picked up in mid afternoon for 25km transfer to Ha Giang. Check in hotel and free to explore this charming city.
Summary:
Activities: Cycling
Accommodation:
Pheonix Hotel****
Meals:B/L/D
Cycling Distance: 87 Km
Day 9: Ha Giang – Tan Quang – Thong Nguyen
A relatively easy day on the bike today.leaving Ha-Giang rather early cycling to Ban-Me and around the valley. We will continue cycling on very good tarmac for about 55 km. Ride over the challenging Su-Shi pass. Picnic lunch a third of the way up. Continue cycling along a beautiful narrow country road to the Panhou Ecolodge where once again we sleep in individual thatched houses overlooking sculpture gardens. Check-in and relax before dinner.
Summary:
Activities:Cycling from Hotel - Hotel
Accommodation: Panhou Resort
***
Meals:B/L/D
Distance of ride: 88 km
Elevation gain: 920 meters
Day 10: Thong Nguyen – Bac Ha
After breakfast we cycle 29km to Hoang Su Phi Town then we continue climb up 5km right outside the town, then continue 40km along the Chay river to XinMan, quite easy flat road. Please keep up with the main route, can take photos along the way, but do not turn into any village along this route. At we climb up 18km to summit of alt.+1,460m, then continue 43km up and down hill to BacHa. This is totally a new road ? built on the former trail of the flower Hmong tribes. O/N SaoMai hotel in BacHa
Summary:
Activity: Cycling Only
Accommodation: Sao Mai Hotel***
Meals: B/l/D
Cycling distance: 108 Km
Day 11: Bac Ha – Nam Khanh - Tan Duong – Tan Phuong – Lam Thuong
You will have the opportunity to visit the Bac Ha market. The huge market is always a riot of color with its collection of ethnic peoples. Flower Hmong, Phu La, Dao Tuyen are just a few of the tribes present. All gathered here to buy and sell their productsin every Sunday morning market.
Bac Ha – Sunday morning Market is definitely impressive and colorful hill tribe market for every travelers who would like to explore unique cultural activities, meet and interact with ethnic minority in mountainous region.
After having hearty breakfast in hotel, leaving the hustling asmosphere behind, we kick off our pedals from hotel, cycle on gravel road to scenic route and untouched region of Bac Ha district to Nam Khanh commune. Cycling through thick forest and rugged mountain ranges to Nam Det, Nam Phang on single track trail. Have refreshment with tropical fruit and energy cakes. After filling up energy, we commence our cycling trip along the river, passing dozen authentic hill tribes villages, rice terrace paddy and replant forest to Tan Duong. Have picnic lunch in Tan Duong Section. After lunch meal, we hop up our bike to cycle on asphant road lead toNational road No 70, turn off on single track and village road lead to Lam Thuong Ecovillage. Upon arrive of village, relax by yourself, dinner and stay overnight with Tay Tribe.
Summary:
Activity:
Visiting and cycling
Accommodation:
Xoi Farmstay
Meals: B/l/D
Cycling distance: 108 Km
https://ridewithgps.com/routes/30792302
Day 12: Lam Thuong – Luc Yen - Vu Linh – My Lam
Get up early to experience daily life with local people or wander around the village to contemplating pristine nature, admire dreamlike scenery, and peaceful village life. Enjoy brilliant pancake with our host, sip amazing Vietnamese coffee for while admire lush rice paddy fields from window.
Today is another awesome cycling day in our trip whilst we cycle from village to village,ride asphant road lead to Luc Yen Township.
In Luc Yen district, Yen Bai province, there is a unique market in the country where people trade only one product – gemstones. The market has had a history of 25 years.
Luc Yen gem market is open at a beautiful corner of a lake in Yen The town, Luc Yen district. The market works in just several hours in every morning. Depending on reasons and weather, the market can take place sooner or later, but at about 6.30 am there are sellers in the market.
After visiting Luc Yen Market to learn about Vietnam Gemstone , we kick off our pedals to ride on gravel road lead to Thac Ba Water reservoir lake for lunch.After lunch meals, we continue our trip to Vu Linh village then turn on province road lead to Hot spring water in My Lam.
Summary:
Activity:
Visiting and cycling
Accommodation:
Asian Hotel in Hot spring Water
Meals: B/l/D
Cycling distance: 108 Km
https://ridewithgps.com/routes/30792308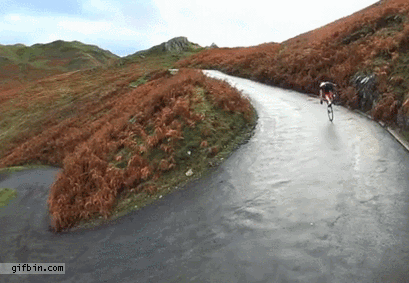 Day 13: My Lam – Tuyen Quang – Binh Ca – Hanoi
To day is last day in our cycling trip in the north Vietnam with full of highlight and cultural values, experiences in local customes and practic of diferrent hill tribe people, enjoy incredible landscape and scenic beauty of Vietnam. We spend the last day to explore and exprience breathtaking scenery and challenging your ability. Start riding from Resort, crossing again bamboo raft to village road, following single track and village road to Yen binh, My Bang and Hung Quan, Doi Can commune , crossing the An Hoa bridge turn right to Son Duong on tarmac road. Have lunch enroute or in local restaurant in Son Duong Town. After lunch we descending to Dao Tru. The rest distance is transfered by Bus to Hanoi. Arrving in Hanoi. Do check in and relax until meeting time for dinning.
Summary:
Activity:
Visiting and cycling
Accommodation:
The Light Hotel****
Meals: B/l/D
Cycling distance: 8
3
Km
https://ridewithgps.com/routes/30792312?beta=false
Day 14: Hanoi – HalongBay
08:00 – 08:30 Pick-up at hotel and start the 3 hour-and-a-half drive to Hong Gai Tourist Wharf, check in Oriental Sails JSC's private waiting hall - The OS Lounge.
12:15 – 12:45 Embark on main cruises by a transfer boat.
Listen to cruise briefing and receive room key.
13:00 – 15:30 Savor a delectable lunch on Oriental Sails cruises' restaurants further along the limestone islands of Bai Tu Long Bay, heading to the first place for activities.
You have 2 options to choose:
Option 1:Discovery local daily life: Take a bamboo rowing boat trip around Vung Vieng Fishing Village
Option 2:Take kayak at by yourself with the help and instruction of our tour guides around the Village.
17:30 – 18:00 Return to overnight cruises and have bath then relax as the sun starts to set. Enjoy the Happy Hour at the bar and on the sun deck while joining the cooking class with our chefs.
19:00 Dinner is served. Socialize with other guests, night squid fishing or just laze around. Singing and dancing activities are available till 22h00.
Overnight on board at Cong Do Area.
Summary:
Activities:
Transfer and visit Bai Tu Long ( Halong Bay)
Accommodation:
On Oriental Sail
Meals:B/L/D
Transfer distance: 180km/ 4 hours

Day 15: HalongBay - Onward
06:30 – 07:00 Start your day with Tai Chi exercise on the sundeck.
07:00 – 09:00 Catch morning view of seascapes with a cup of tea or coffee, have breakfast while cruising toward Thien Canh Son Cave
Visit Thien Canh Son Cave – the medium size and less visited cave in Bai Tu Long Bay
09:30: Check-out room. Luggage can be delivered to the reception area.
09:30 – 11:00 Head back to the Harbor. Have early lunch on board.
Disembark the main cruise at around 12h00.
12:00 – 16:30: Transfer back to Hanoi and trip finishes at the hotel around 16h30
Summary:
Activities:
Transferring back Hanoi
Accommodation:
Flower Garden Hotel****
Meals:B/L/D
Transferring distance: 180Km/ 4 Hours
Note: Hotels are subject to change due to availability. In that case we will choose equivalent hotels
Meals: if you have any specific food requirements ( vegetarian, vegan, food allergies) please inform us in advance so that we can provide notice to our restaurant, tour guide, our partners so that they can server you better. If you are a food lover, Snail Adventure tours can be your culinary guide and provide you opportunity to savor tempting local food and world famous – dishes

Tour included in:
English speaking cycling guide ( other languages upon requests)

Accommodations are based on double/ twin occupancy

Meals details in itineraries ( 14breakfast, 14lunches, 14dinners)

A/C transfer/ and transportation

Van or bus supported during the cycling times.

Truck supported for the group size from 6 and above.

Trek mountain bikes – 4300 with disc brake and helmets Or Trek FX3 Hybrid 2019

Sightseeing excursions as outlined itineraries

Bike tour pump, bike tools, spares tubes, spare bikes

First aid kit

Cold water box, small fresh towel.

Mineral water for drinking

Fruit and snack for cycling days

Permission Paper in Ha Giang and Hoang Su Phi

Boat Trip in Ba Be Lake & Na Hang Reservoir
Tour excluded in:
International airfare

Travel insurance

Items of personal nature

Alcoholic beverages and soft drinks in meals

Mineral water beyond that supplied

Optional excursions

Additional transport required due to any emergency situation

Personal expenses such as telephone, laundry bills.

Visa fee

Departure tax

Tip for team and guide