Detail itinerary:
Day 1: Hanoi – Ba Be
Our tour guide will pick you up transfer you to Ba Be. On the way, you will have chance to visit village making paper. Have lunch in Bac Can, after lunch time , we start cycling from Bang Lung Townto Ba be, enjoy breathtaking scenery and and lush village life. Upon arrival in Ba Be, check in home-stay and free for leisure. Overnight in home-stay in Ba Be (at the front of river View).
Summary:
Activities: Transferring and Warming cycling
Accommodations: Ecohomestay or Thai Binh Hotel
Meals:L/D
Cycling distances: 43 Km
Day 2: Ba Be – Hua Ma
After breakfast, we will start cycling trip to boat dock and exploret Ba Be National Park, you will start a boat trip along Nang River to discover Ba Be Lake, Puong Grotto, the rapids of the Dau Dang Waterfall and tiny Widow Island. You will have more time to go around Ba Be village as well. These poetic landscapes will bring you relaxing time with fresh air and green environment, so don't forget your camera for nice photos. In the afternoon, you will have chance to go slightly cycling to visit Hua Ma cave, a huge grotto with thousands of stalactites. Overnight in Ba Be home-stay (at the front of river View)
Summary:
Activities: Cycling and Cave exploring, Boat trip on Ba Be Lake
Accommodations: Ecohomestay or Thai Binh Hotel**
Meals: B/L/D
Cycling distances: 22 Km
Day 3: Ba Be National Park – Cao Bang
After breakfast at the host family, wecommence our new cycling day from Eco home village. Ascendingly ride along the lake and National park to enjoy pristine nature and breathtaking scenery in the morning. Right after getting our of National park, we will cycle on undulating route and some hills to Cho Ra, challenge some passes before descending scenic route to main road. Take transferyou to Cao Bang. On the way, we will stop over for as many villages/beauty places as you can take photo. Have lunch enroute, Following to lunch meals, our driver continue to transfer you to Cao Bang City.
Summary:
Activities: cycling and Transferring
Accommodations: Sunny Hotel***
Meals:B/L/D
Cycling distances: 55 Km

Day 4: Cao Bang – Pac Po – Tra Linh 95 km
Hearty breakfast in hotel, we kick off our pedal from hotel to Pac Po. Enjoy pristine nature and stunning scenery as we ride on tarmac road through peaceful villages. interact with hill tribe people on the way or school kids go or from school. We keep our way to Pac Po on newly undulating road.
Pac po is holy destination for Vietnamese people – the cradle of Vietnam Revolutionary from 1930 -1945, where President Hochiminh was the first time set his feet to Viet Nam fartherland after 30 Years living and working in abroad.
Pac Po is located at between high mountain ranges and stream, river, share border with China at milestone 108 Km. Hochiminh decided himself to set up this area for initialy Vietnam Revolutionary. Visiting this historical relic, the traveller understand about Post Vietnamese Revolution and Hochiminh Life as well.
Upon arrival of Pac Po, we spend our time to pay tribute to the predecessors and Hochiminh, who led Vietnamese people to revote against Japanese Troop and French military expeditionto gain independence in 1945.After Visiting, we gear up our bike to ascendingly ride to Gate of Heaven. Having picnic lunch on peak. After lunch meals, we challenge our abilities on the top before descendly ride to Tra Linh Town ship.
Summary:
Activities: cycling and Visiting
Accommodations: Ngoc Long Hotel***
Meals:B/L/D
Cycling distances: 94 Km
Day 5: Tra Linh – Trung Khanh – Ban Gioc Waterfall
Breakfast in Hotel, we commence our cycling day from Hotel ascendingly ride out of the town then rolling down to Trung Khanh town. Admire brilliant scenery and breathtaking landscapes as we ride through the core of world Global Geopark in Vietnam.
Upon arrival of Trung Khanh , regroup and refreshment for while. We continue out trip to turn off the single track to Quay Son River. Admire stunning sightseeing and lush rice paddy fields as we ride along border belt , cross bamboo bridge then we cycle through quaint villages and rice paddy fields.
Having lunch in Eco Homestay. After lunch, we cycle along the river to Ban Gioc water fall or Kayaking along Quay Son river. Dinner and stay overnight in Ban Gioc Resort
Summary:
Activities: Cycling and Visiting
Accommodations: Sai Ggon - Ban Gioc Resort***
Meals:B/L/D
Cycling distances: 72 Km
Day 6: Ban Gioc – Ha Lang - Quang Uyen
Get up early to admire spectcular Ban Gioc Water fall. Ban Gioc - the world's fourth biggest border-crossing waterfalls is attractive for its picturesque painting of blue sky, great limestone mountains and stunning rice fields together with the daily life. Having beakfast in hotel, we commence our new cycling day from hotel, follow the border belt to Hanh Lang town.
Today is another great day for us when we conquer some hilly passes and sharp turns on the way. However, we will be rewarded by wonderful sightseeing and marverlous landscapes.
The first stage, we cycle on undulaing route along river and rice paddied fields, peaceful villages. the second stage is really challenging when we conquer three steep passes. We will stop on the third stop for picnic lunch. Following to lunch meal, we cycle descendly on newly paved road lead to Quang Uyen Town. Upon arrival, do check in and relax for dinner time.
Summary:
Activities: Cycling
Accommodations: Hung Dung Hotel***
Meals: B/L/D
Cycling distances: 72 Km
Day 7: Quang Uyen Loop 64 km
Breakfast in hotel, we depart to cycle on single track trails from Quang Uyen to Eco villages to observer stunning scenery and lush green rice fields. Cycling through quaint villages and villages, cross stream, river and hillside to Hong Dai , Thoi Nhang – Dong Trieu. Meet the main road then turn off the Tu Do Commune to cycle to Phia Thap village.
it's time to really stretch those legs with the Phia Thap Epic Loop. This 40km ride along dirt and sealed roads (with a small section of singletrack) will take in a local basket-weaving village where you will not only see baskets being made, but also have a go at making one yourself. We then continue along the southern half of the loop and stop at a fresh spring where you can cool off with a quick swim after lunch.
After everyone has refuelled we'll head north along a sealed road towards Quang Uyen.
Summary:
Activities:Cycling and visiting
Accommodations: Hung Dung Hotel**
Meals:B/L/D
Cycling distances: 64 km
Day 8: Quang Uyen - Phia Thap – Trung Vuong - Cao Bang
Following to hearty breakfast, we commene our tip to Cao Bang city. Cycling soms distance on main road then we turn off villages road lead to a paper-making village, where you'll be able to have a go at making your own paper using a process that locals have been using for generations. Wen ride through villages to admire peaceful atmosphere and wondeful landscapes. We continue riding on single track lead to Phia Thap then Tu Do Commune – Ha Tri and Trung Vuong Commune. You will opportunity to experience different colorfull hill tribes villages on the way . meet and talk with local people to understand their life.
Meet our support vehicle for filling up water and refreshment. We continue cycle on tarmac road lead to Cao Bang city. Dinner and stay over night in Cao Bang city .\
Summary:
Activities: Cycling and Visiting
Accommodations: Sunny Hotel***
Meals:B/L/D
Cycling distances: 54 Km

Day 9: Cao Bang – Bac Son 65 km
Enjoy hearty breakfast in hotel, we takes 2 and half transfer from Hotel to That Khe Town. Upon arrival of cycling point, we start cycling ascendly 10 km to summit then rolling down to Binh Gia town. Contemplating amazing scenery and rugged limestone mountain ranges. Having lunch enroute.
Following to lunch meal, we gear up our bike to Bac Son Town ship.
Bac Son is historical place related to post Viet Nam Revolutionary in 1930. This area is remarked one of the first battle field against French millitary Expedition in North East Viet Nam.
Nowdays, Tourist are impressive and enchanted by incredible photo spot where you can take panoramic scenery of Bac son Valley.
You will be ecstaticby dreamlike scenery and quaint village life. Cycling through valley to Quynh Son Eco homestay villages to learn bout their culture. Cycling on backroad to hotel. We have relax and dinner in Hotel.
Summary:
Activities:Transferring and Cycling
Accommodations: Binh Huong Hotel***
Meals:B/L/D
Cycling distances: 65 Km
Day 10: Bac Son – Hanoi 83km
Get up early to experience the beauty of Bac Son Valley. we do climb Viba station where is ideally spot for photo shooting. After shooting brilliant pictures, we come back to hotel for breakfast. say good bye Bac Son. We commence our last cycling day from hotel, we cycle on tarmac road lead to Thai Nguyen City. Cycling on scenic route, through karst mountain ranges and verdant orange farms is highlight on this day. We cycle in morning then transfer back to Hanoi on newly highway.Upon arrival of Hanoi hotel, do check in and have farewell dinner in orienntal restaurant.
Summary:
Activities: Cycling and Tansferring
Accommodations: The Light hotel****
Meals:B/L/D
Cycling distances: 50 Km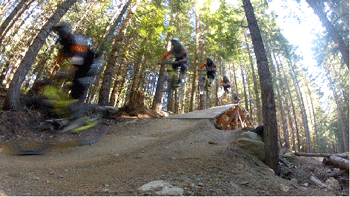 Note: Hotels are subject to change due to availability. In that case we will choose equivalent accommodation
Meals: if you have any specific food requirements ( vegetarian, vegan, food allergies) please inform us in advance so that we can provide notice to our restaurant, tour guide, our partners so that they can server you better. If you are a food lover, Snail Adventure tours can be your culinary guide and provide you opportunity to savor tempting local food and world famous – dishes.
Tour include in


English speaking cycling guide ( other languages upon requests)

Accommodations are based on double/ twin occupancy

Meals details in itineraries ( 9breakfast, 9lunches, 8dinners)

A/C transfer/ and transportation

Van or bus supported during the cycling times.

Truck supported for the group size from 6 and above.

Trek mountain bikes – 4300 with dist brake and helmets

Sightseeing excursions as outlined itineraries

Bike tour pump, bike tools, spares tubes, spare bikes

First aid kit

Cold water box, small fresh towel.

Mineral water for drinking

Fruit and snack for cycling days
Tour excluded in:
International airfare

Travel insurance

Items of personal nature

Alcoholic beverages and soft drinks in meals

Mineral water beyond that supplied

Optional excursions

Additional transport required due to any emergency situation

Personal expenses such as telephone, laundry bills.

Visa fee

Visa fee in Vietnam( 25 USD per person upon arrival + 02 passport pictures

Departure tax

Tip for team and guide
Creating Unique Touring Experiences:
All the touring itineraries on this website have been carefully crafted by our in-country management teams and represent a series of experiences we can certainly recommend. However, we understand that every travel experience should be as unique and individual as each traveler. Our consultants are waiting to hear from you so that we can tailor or custom design a Vietnam, Laos, Cambodia, and Myanmar tour to your individual specifications.